LibreTexts allows you to adopt, curate, or create a text that can be modified within LibreTexts and printed from LibreTexts. It also allows you to export a text and import it into a course management system (CMS), such as Canvas, where any changes made to the resource as it exists in LibreTexts will dynamically be made to the text as imported into your CMS.
LibreTexts to Canvas – Video Overview
In order to export a LibreText for import into a CMS, you select "Import into LMS" from the Download menu for the resource.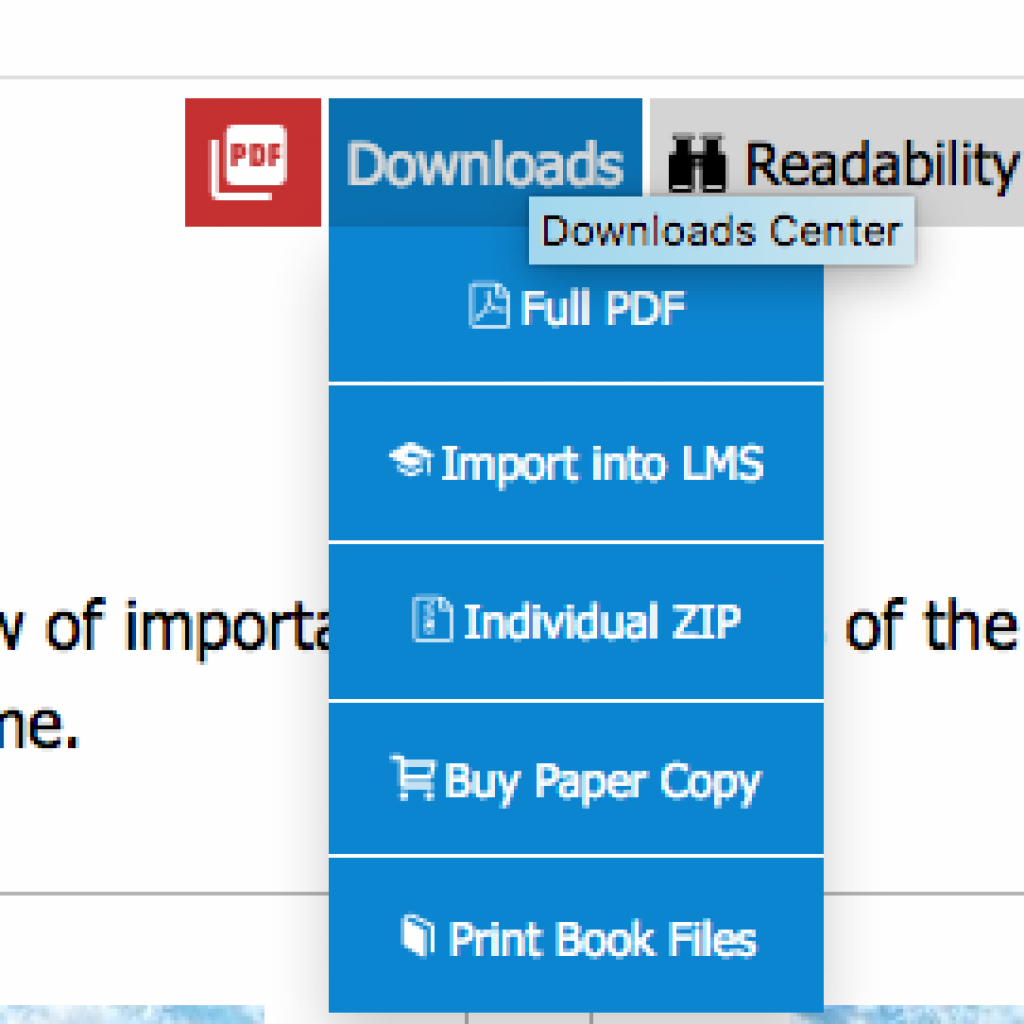 LibreTexts Downloads Center menu – "Import into LMS" is the 2nd option in the menu.
After the export is downloaded, you then enter your CMS to upload it. If you are using Canvas, you would select "import existing content" and then indicate that you will be importing a "Common Cartridge 1.X package".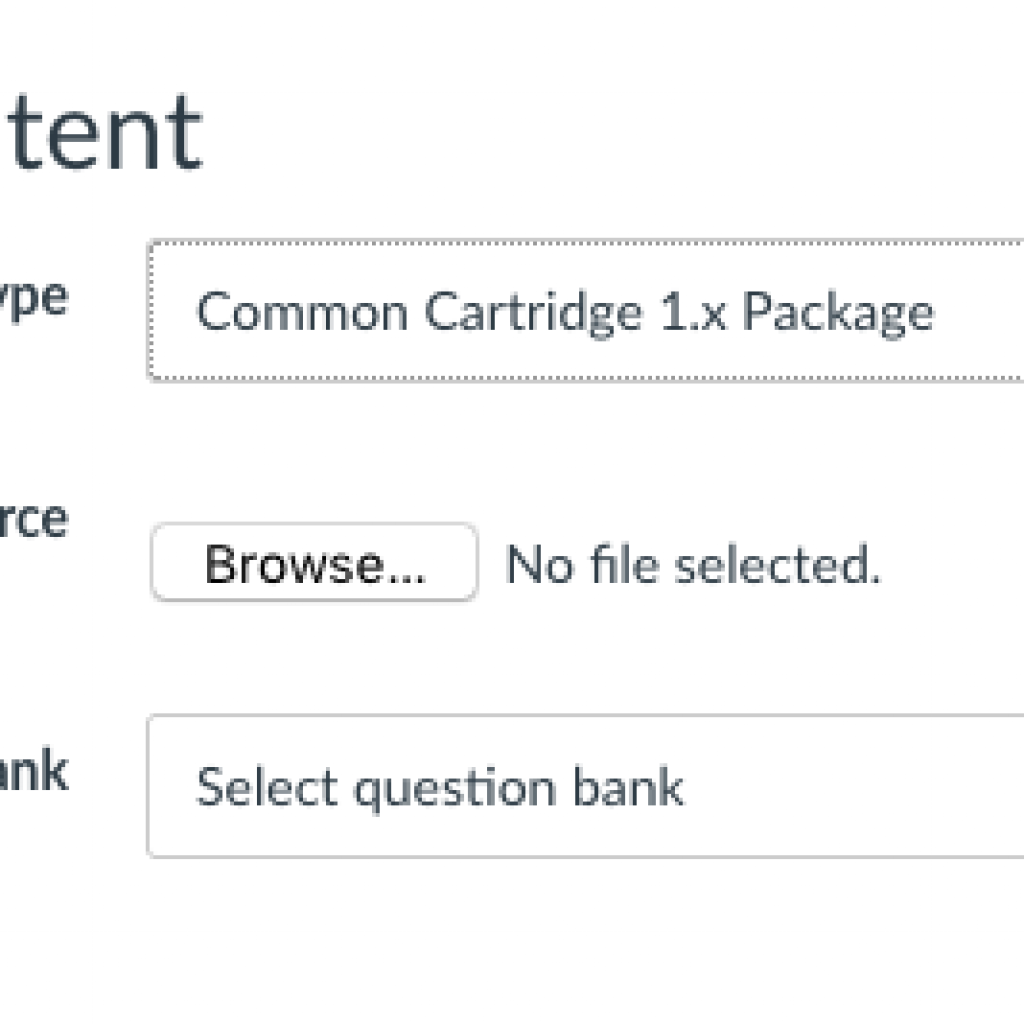 This page last updated May 30, 2021.