Introduction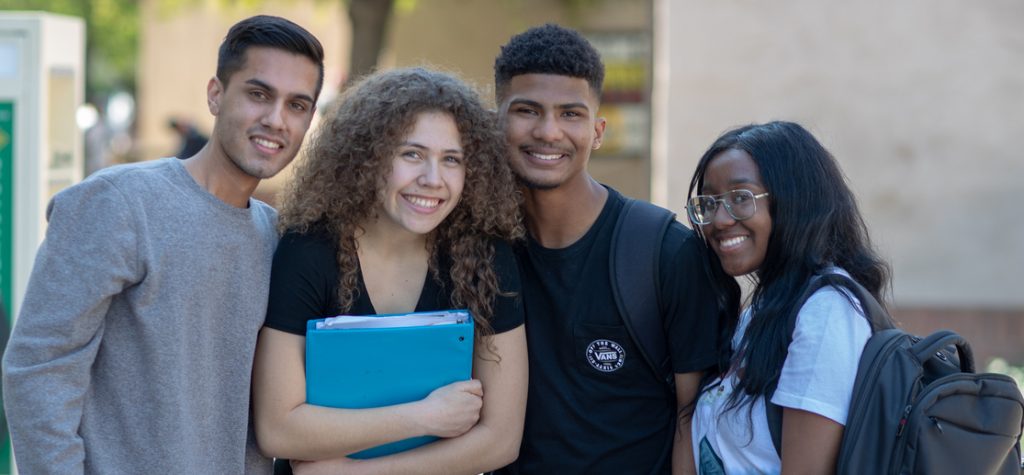 The OERI Student Impact Toolkit is designed to guide colleges, universities, and other organizations in higher education to capture, measure, and share the impressions and impact of Open Educational Resources (OER) and Zero Textbook Cost (ZTC) course sections on enrolled students through a survey and videos. The toolkit includes an editable survey, strategies for implementing the survey, examples of how to display and share the survey data, and considerations for ensuring campus stakeholders are involved. The second part of the toolkit includes a video library of example videos of students speaking about OER and textbook costs, sample video and image release forms, and guidelines for creating successful videos. These resources are all openly licensed (CC BY) and can be used, remixed, and re-shared.
Background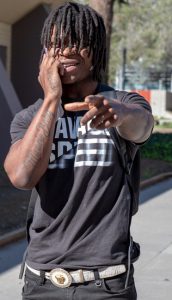 During the academic year 2021-2022, ten OER Liaisons from community colleges across California participated in the OERI Student Impact Video and Survey Pilot Project. Selected participants:
Collaboratively developed and administered a student textbook impact survey. The survey assesses the financial and educational impact of commercial textbooks and students' experiences of OER and ZTC texts.
Administered the student textbook impact survey and analyzed results.
Created student storytelling videos about textbook costs and OER. These videos highlight the impact of OER.
Liaisons met virtually over the school year to brainstorm, develop, and test a student survey, supported each other in tactics to reach and interview students, and worked together to create simple, impactful, videos and narratives. The results are shared in this toolkit in hopes that other institutions can benefit from the work and use the information to implement their own survey and create their own student-focused videos.
Survey
As one of the goals of the OERI Student Impact Project, the team of ten OER Liaisons collaboratively developed and administered a survey measuring the impact of textbook costs and experience in ZTC/OER classes at their colleges
A pilot survey was administered in Fall 2021 with the final student survey being administered during Spring 2022. In total, 1,790 students participated in the survey. An additional benefit of the survey, beyond measuring the impact of ZTC and OER with the ten colleges, is the ability for all California Community Colleges to use the tool. Below are several resources, including the survey, that will be useful for other institutions that plan to launch the survey:
Video
As one of the goals of the OERI Student Impact Project, the team of 10 colleges created campus-based videos highlighting student experiences with textbook costs and ZTC/OER classes. These videos, captured and edited in a variety of ways, showcase the voices of California Community College students in ZTC/OER classes. The pilot colleges were given full artistic license to create these videos with the video and production tools they had at their disposal.
Why create videos featuring students?
Student voice is an important component of the OER/ZTC landscape
Personalize data and pair it with storytelling
Expand your reach to audiences that connect with stories and videos
Shareable: social media and media campaigns
Focus on students: their authentic voice
Below are several resources that will be useful for other institutions that plan to create student videos of their own:
Acknowledgments
The OERI Student Impact Toolkit and the Student Impact Video and Survey Pilot Project were generously funded by the ASCCC OERI. The following colleges and liaisons participated in the project and provided endless valuable insight and expertise to make it a success: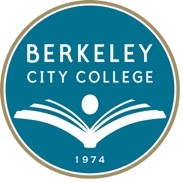 David Betancourt (Cerritos College)**
Kristine Clancy (Golden West College)
Heather Dodge (Berkeley City College)*
Jim Julius (MiraCosta College)
Angelina Loyola (Evergreen Valley College)
Mary McMillan (El Camino College)
Cristina Moon (Chabot College)**
Cynthia Sheaks-McGowan (Moorpark College)
Lindsey Shively (Diablo Valley College)
Amanda Taintor (Reedley College)
*Project Coordinator
**Toolkit Contributors
This page last updated August 9, 2022.