Preliminary Program
Friday, May 14, 2021
9:00 am-3:00 pm (PST)
Introduction
The ASCCC OERI is pleased to announce its first open educational resource (OER) event designed exclusively for counselors. The Blueprint for Counseling Success Conference will provide an introduction to OER, showcase the Blueprint for Success OER text series and other OER for counseling, and provide an opportunity for counselors to share OER specific to their discipline.
Schedule
Morning Session
9:00 am – 9:30 am Opening General Session and Program Overview
9:30 am – 9:45 am Introduction: What are Open Educational Resources (OER)? What is Open Pedagogy?
In a fast 15 minutes, we will define these two terms to provide context and framing for the conference.
9:45 am – 10:30 am Keynote: Anti-racist OER and Open Pedagogy
Sharon Sampson (Administration of Justice faculty, Grossmont College)
OER and open pedagogy are powerful tools that permit faculty to create resources and a learning environment that best meet the needs of and deeply engage their students. How can these tools be used to make instructional materials and teaching more anti-racist? How do you develop and implement open pedagogy action plans in collaboration with students? This session will introduce how these tools can be used to change the student experience at your college and in your classrooms.
10:45 am – 11:45 am General Session: Open Educational Resources for Counseling
Why is OER particularly suited for teaching college success courses and other self-development courses that students often take early in their academic careers? Join us as we answer this question by exploring ready-to-use OER texts for a variety of courses commonly taught by counseling faculty, the process of curating your own OER text from existing resources, and the many reasons why OER is worth considering for your classes.
Noon – 1:00 pm Lunch
Afternoon Breakout Sessions
First Breakout Sessions
1:00 pm – 1:45 pm Increasing Equity with Universal Design for Learning
Suzanne Wakim (Biology faculty, Butte College)
If there is no "typical" student, how can we design courses that meet the needs of our students? Universal Design for Learning (UDL) can help us build courses that are both more accessible and flexible enough to engage a diverse group of learners. UDL includes giving students various ways of acquiring information, including engaging with the content and demonstrating understanding. We will discuss strategies that increase student choice, encourage critical thinking, and improve learning outcomes.
1:00 pm -1:45 pm Networking and Collaboration Opportunity
Join us for this networking session. We will use interest-based breakout rooms to provide attendees with an opportunity to share challenges, successes, and resources in a small group setting.
Second Breakout Sessions
2:00 pm – 2:45 pm Blueprint Updates
Dave Dillon (Curator and Co-Author of Blueprint OER texts), Apurva Ashok (Project Lead, Rebus Community)
Open textbooks have the ability to keep improving to meet instructor and learners' needs. This session will provide an overview of updates made to the Blueprint for Success OER texts by adopters across the country. This session will provide project status including a Spanish translation, new artwork, quiz questions, and power points. We will also explore opportunities for faculty and students to actively participate in creating new and updating content. With goals to maintain recency and relevancy, we welcome suggestions from adopters of this text and others on what further improvements you would like to see.
2:00 pm – 2:45 pm Guiding Students Through Life in Quarantine: An Open Partnership
Farah Bazzi, Ellis Schriefer, Nelson Endebo (Stanford University doctoral students)
In response to the pandemic, three graduate students at Stanford University began collecting, archiving, and sharing stories in which people around the world share the impact the virus had on their daily lives. Life in Quarantine: Witnessing Global Pandemic (LiQ) has now turned into an open education initiative. Recently, the LiQ project launched their latest site section Teaching Quarantine, which addresses challenges educators are facing in the classroom through an open education platform that crowdsources pandemic-related pedagogical resources. This presentation will describe the evolution of this project and show how counselors and instructors can use the website and Teaching Quarantine as a resource to help students navigate this challenging time.
2:45 pm – 3:00 pm Closing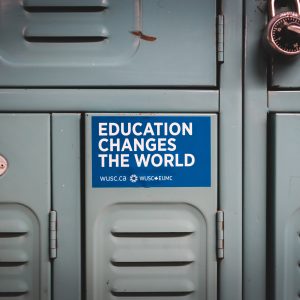 This page last updated April 21, 2021.