In California's community colleges, most librarians are faculty and commonly teach courses related to the use of library resources, as well as courses related to information competency and media literacy.
Introduction to College Research (Butler, Sargent, and Smith, 2021) – Pressbooks; Ancillary Resources in Canvas Commons (CC BY) This book acknowledges our changing information landscape, covering key concepts in information literacy, including: algorithms and the attention economy, disinformation, information cynicism and information hygiene, fact-checking, source types, research topics, keyword choices and confirmation bias, search strategies, library databases, the ethical use of information, and citation.
The textbook and Canvas modules were created by a team of California Community College librarians (funded by the ASCCC OERI):
Walter D. Butler (Pasadena City College)
Aloha Sargent (Cabrillo College)
Kelsey Smith (West Hills College Lemoore)
Cynthia M. Cohen (Los Angeles Valley College)
Cynthia Mari Orozco (East Los Angeles College)
Xiaoyang Behlendorf (Los Angeles Valley College)
Information Literacy – Basic Research Skills (Withers, 2019); Information Literacy – Basic Research Skills (Withers, 2019) – in Libretexts (CC BY-NC-SA) This resource is designed to be used in the teaching of a one-unit information literacy course. It was written by faculty from San Diego City College who have described it as follows: "There are several good books out there but the least expensive costs a few lunches or a couple months' trolley budget. The need seemed obvious for an Information Literacy OER for our students, so we wrote one…. The overarching approach:
keep it at the community college level
keep it short
stick with the basics assuming the content would be supplemented by the depth of the classwork and assignments
write it as the class is taught in that it would cover transferable skills and not be San Diego City College-specific
write it as a textbook in that it does not follow my class schedule, but makes sense as a book
do not use a single theme or research question for all the examples in the book, but rather use a variety in hopes that variety would hold interest and/or in hope at least one might resonate with each student
create a title that says what it is and would be easily found by librarians as opposed to some creative title such as 'It isn't Rocket Science: what you need to know about research.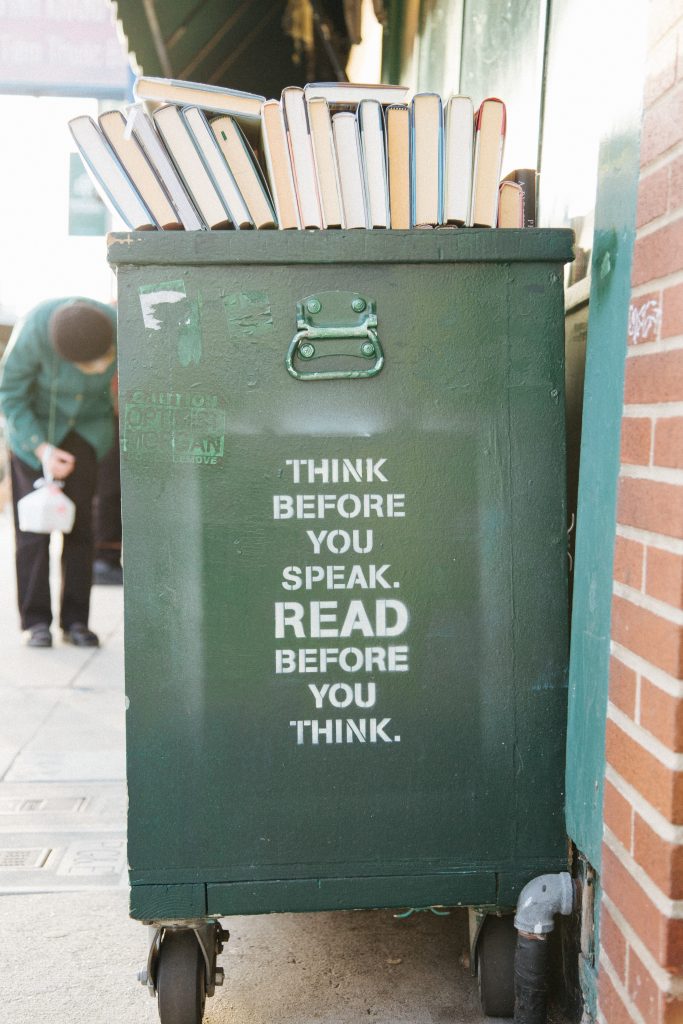 Photo by Kyle Glenn on Unsplash
This page last updated March 3, 2021.